Rosin & Reed are very excited to perform our body of Celtic-Americana material for this enthusiastically welcoming county audience!
This is a very special opportunity for Gallowglass. The Colombia Theater's 'Stage Door Concert Series' is an intimate get to know the band up close and personal kind of situation!
I'm humbly proud to be a recipient of the 2022 Mayor's Arts Award! Thank You Mayor Seth and Bellingham!
Gallowglass will play the Sylvia Center For The Arts on Friday October 8 as part of the Bellingham Irish Festival! 
Irish Fiddle Master Dale Russ plays at 6:30 then us 🕺🏻🎶✨🎶
Doors open at 6pm
Gallowglass set 7:20-8:00 
$15 Tix / Vax Passports - Link Below! 
Gallowglass is very excited to play the Jansen Arts Center on Saturday November 8, 7:30-9:30PM
Ticket Link Below!
Some Past Shows of 2021
- Rosin & Reed Trio will be at The Ferndale Main Street Bar & Grill Every Third Wednesday, 7-9PM  July 21, August 18, & September 15! FaceBook Event Link 
- Friday July 30 - Blues and Great Songs w/ Hambone Wilson at Greene's Corner 7-9PM
- Saturday July 31 - Blues Set at Brodie Nation Festival w/ Hambone/Jan Band 1:20-2:20PM
- Thursday August 5 Gallowglass plays Hotel Leopold 'Dram & Jam' Series 6-8:30
- Friday August 6 at Skylark's Hidden Cafe w/ Cheryl Hodge & Matt Eakle https://www.facebook.com/events/866829290583283/ 
- Saturday August 21 at Skylark's w/ The Tango Cowboys 5-8PM 
- Thursday September 2 Gallowglass plays Hotel Leopold 'Dram & Jam Series 6-8:30
- Thursday September 9, Gallowglass plays Boundary Bay Brewery Happy Hour 5-7:30
- Stringband Jamboree In The Works .....!!!!!! Gallowglass will play Thursday Night Late Acoustic Set & Sat August 13 Main Stage 
This Saturday June 5th I'll be sitting in with the very fine singer-songwriter Havilah Rand at Skylarks in Fairhaven, Bellingham.  The show is from 5-8PM, hope you'll join us!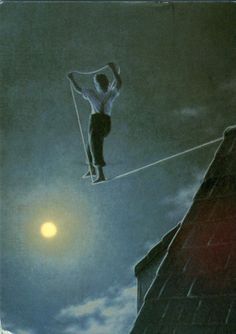 Hello & Thanks For Stopping By ~ Please consider visiting my Arts Patronage page as I post content monthly ~ Thank You!
Gallowglass Irish Band & Rosin & Reed Performed at The 2121 & 2022 Bellingham Celtic Festivals!
Click Below to Join My Bellingham FB Events Group: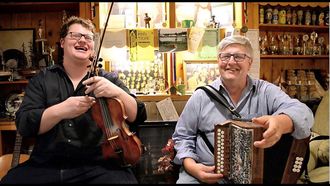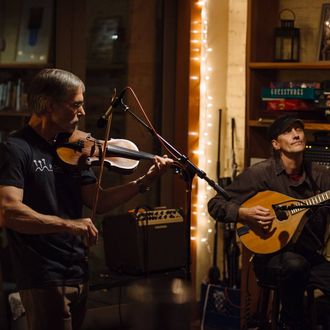 About
Jan Songs Productions Is Jan Peters of Bellingham, Washington & Region
Providing entertainment and music of distinction for most any occasion.
I make shows happen with groups and artists I am very excited and passionate about presenting and working with. I'm very passionate about exposing more people to truly great music. 
I sing, play harmonicas, Irish bouzouki, and still get on the piano at times. I enjoy arranging, composing, and recording as well.  I am a co-founder of Gallowglass Irish Band, Rosin & Reed, created Irish & Folk Mondays, book superb folk, blues, and jazz shows in town, and love being a side man with great artists every chance I get.
"I could listen to Jan perform all day long!  He is incredibly aware of the collaboration between he and his fellow performers and contributes in ways that escalates the entire musical enjoyment for everyone. I've heard Jan play with a variety of instrumentalists and vocalists, and he keeps amazing me with his level of taste, sensitivity, and 'ensemble'.  His approach to each and every piece makes the audience perk up and his fellow performers shine. Can't wait for the next opportunity to hear Jan Peters!
Patricia Bourne, EdD 
Professor, Coordinator of Music Education, WWU Bellingham, WA
"My 10 year old daughter has taken folk music lessons with Jan. She has traditional classical training with piano and violin and was looking for something different to enhance her life. He has introduced her to a new genre of music that is fun and open to musical interpretation. Jan has inspired her creativity as well as learning to play the guitar!''
Michelle Hsu, Color Chiropractic, Bellingham, WA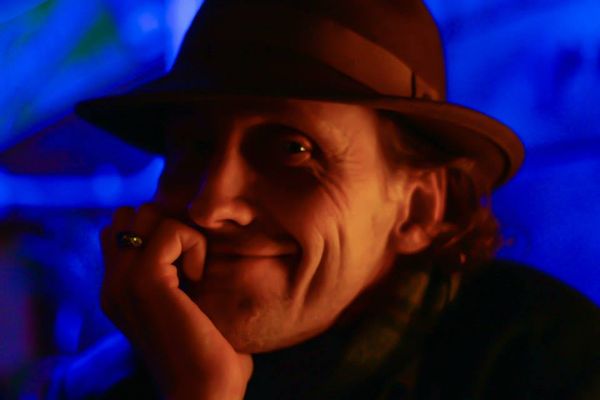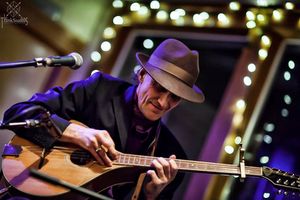 Jan Songs Productions Facebook Page & YouTube: